Scotland's True Monarch
Many of you will be aware that I had intended to present my Written Scottish Constitution and my Scottish Declaration of Independence to a member of the Scottish Royal Family, indeed, I was hoping to present it to the person I believed to be the rightful Heir to the Scottish Throne on the 700th Anniversary of the Battle of Bannockburn, which would've been the 23rd and 24th of June 2014 (next week). However, there's much confusion over which of my two leading contenders (if indeed any), had the strongest claim. However, I finally found the Royal with the strongest claim and she is no other a Royal personage than Sophie Elizabeth Marie Gabrielle von Wittelsbach. She is the eldest daughter of Duke Max in Bavaria and his wife, Countess Elizabeth Douglas. From her birth Sophie has been recognised by the Jacobites as a "Princess of England, Scotland, France and Ireland". She used the title "Duchess in Bavaria", but also bore the title "Princess of Bavaria".
Hereditary Princess Sophie with her husband Hereditary  Prince Alois (above) and the whole Royal Family (below)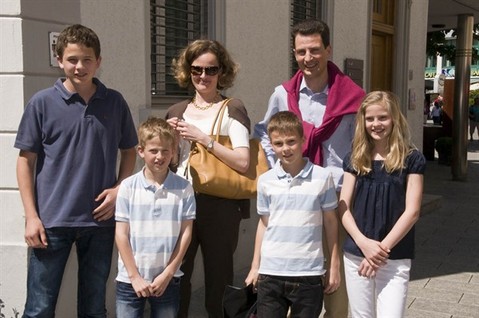 Prince Alois is presently the Hereditary Prince of Liechtenstein, and eldest son of Hans-Adam II, the Reigning Prince of Liechtenstein and of his wife, Countess Marie Kinsky. After their marriage, Sophie and Alois apparently lived in London where Alois worked for a firm of chartered accountants. Learn more about them HERE and HERE and see where the Family Tree gives them a claim to the Scottish (and English!) Throne HERE You might prefer to read an Daily Express piece on them HERE
This came as a bit of a (pleasant), surprise, but came too late for me to arrange my publicity stunt! This was to be a presentation to the Royal that may have ascended the throne of Scotland in the event of us achieving Independence and the Scottish People choosing a Constitutional Monarchy.
I cannot now do this in all consciousness, as I no longer believe that the Royal Lineage that I once held to be true, is accurate. The original claims may yet prove to be of some merit, but I doubt at least one of them now and my latest research supports the broad consensus of academic opinion in favour of Princess Sophie.
I will send her my Written Scottish Constitution and my Scottish Declaration of Independence, on behalf of the Scottish People in any case, so that she gets it on the Anniversary of the Battle of Bannockburn, with an accompanying note asking her to take her place amongst us as our Monarch and Head of State, which I'll then print in full here and also video it being sent to her.
More on the potential Royal Family of Scotland soon!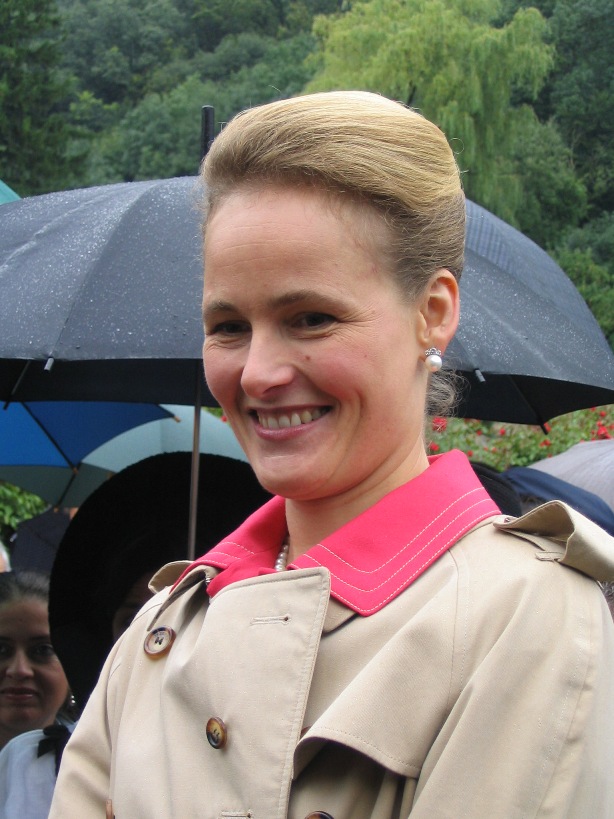 Another image of Princess Sophie (more suitably dressed for our weather!), above.
My end quote for today:
"And for the support of this declaration, with a firm reliance on the protection of divine providence, we mutually pledge to each other our lives, our fortunes and our sacred honor."
― Thomas Jefferson